VE/VA Design Development Example
Presentation of a VE/VA proposal
An example of the alternate proposal to press cut finished goods
Product Name (Material):
Drive Ring (Brass)
Solution:
There was a technical challenge of designing the helical part, but we were able to resolve the problem by shaping the die structure and thus enabled production of prototypes.
Result:
With regards to cutting, we were able to reduce costs by 15% and reduce the delivery time by 80%.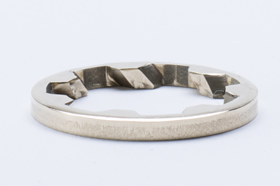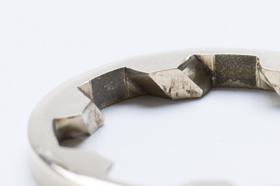 An example of a change of process, from die casting to pressing
Product name (Material):
Control Unit Base Cover (Aluminum)
Problem:
here was the technical problem of ensuring different-shaped aperture plates and their degree of flatness.
Solution:
Successful pressing was achieved by developing the die structure and press conditions.
Result:
As compared to the die cast, the cost was cut down by 20%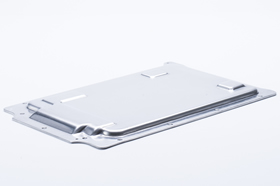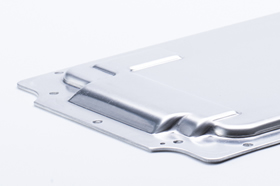 Integrated Production from Die Designing to Mass Production
Our company performs various tasks ranging from die designing for metal fabrication to die fabrication. We carry out fabrication of single press die, progressive press die as well as various other dies. We also hold a track record for many dies with a high level of difficulty.
Moreover, we carry out integrated production from prototype, small scale, and medium scale, to mass production.
We particularly focus on methodic proposal and alternate proposal during the prototype phase; and also proactively provide alternate proposals for different processes from cutting to press work, and die cast, to press work at the customer's request.